Unlocking the Magic: Disney World Resort Hotels Compared!
Reading Time:
5
minutes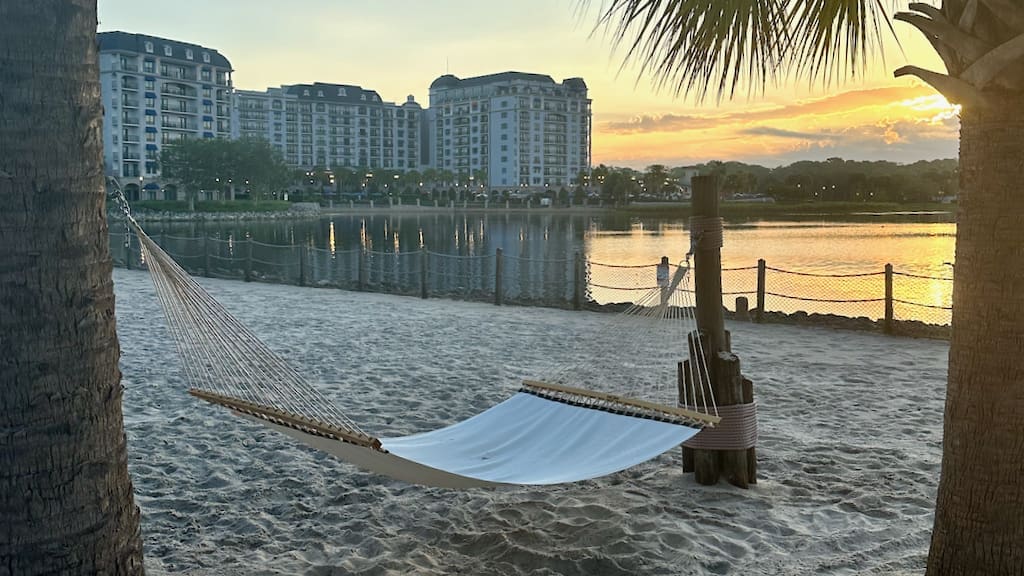 Hey there, fellow Disney vacationers! Planning a trip to the Most Magical Place on Earth, and looking to stay at the Walt Disney World Resort Hotels? Well, you're in for an unforgettable adventure! I'm here to help you navigate the intricate world of Disney Resort Hotels so that you can make the perfect choice for your family. As a Disney Vacation Planner specializing in Walt Disney World vacations, I've seen it all, and I'm excited to share my insights with you.
Understanding Disney Resort Hotel Categories
Before we dive into the nitty-gritty details, let's talk about Disney Resort Hotel categories. Disney has a range of options to suit different budgets and preferences. Whether you're a budget-conscious traveler or looking for the ultimate luxury experience, there's something for everyone.
Value Resorts: Affordable and Fun
Let's start with the wallet-friendly options. If you're like me and love a good deal without compromising on the Disney magic, Value Resorts are the way to go. These hotels are budget-friendly and offer a whimsical theme that adds to the overall Disney experience.
My first Disney trip was with my family, and we stayed at Disney's All-Star Movies Resort. The larger-than-life Disney characters made our stay feel like a journey through our favorite animated films.
Moderate Resorts: A Blend of Comfort and Cost
Now, if you're looking for a balance between affordability and added amenities, the Moderate Resorts are a solid choice. These resorts provide a bit more comfort and a variety of dining options while still keeping costs in check.
During one visit, I stayed at Disney's Coronado Springs Resort, which has a beautiful lakeside setting. The peaceful atmosphere was a welcome retreat after a day of park hopping. For an amazing view of the Disney property, head to the Dahila Lounge atop the Gran Destino Tower and enjoy the view!
Deluxe Resorts: Luxury and Convenience
For those who want to splurge and enjoy the lap of luxury, Deluxe Resorts are the way to go. These premium accommodations offer upscale amenities, dining options, and convenient access to the parks.
On a special occasion, I treated myself to a stay at Disney's Polynesian Village Resort. Waking into the lobby to a view of the Seven Seas Lagoon and the Cinderella Castle was a dream come true. There's nothing like staying that close to the magic!
Disney Vacation Club Villas: Not Exclusivity for Members
If you're a Disney Vacation Club member, you have access to the exclusive Disney Vacation Club Villas. These spacious villas come in a variety of configurations from studios, to one, two, and three-bedroom accommodations. Even if you're not a DVC Member you can still potentially stay at a DVC villa either through paying for the room or renting pointing via a member.
I had the opportunity to stay at Disney's Saratoga Springs Resort & Spa with my family. The extra space and kitchen were a lifesaver, especially when we wanted to prepare quick meals.
Factors to Consider
Now that you have an idea of the different hotel categories, let's dive deeper into what you should consider when making your decision.
Budget: How Much Magic Can You Afford?
Your budget will play a significant role in determining your hotel choice. Value Resorts offer the most affordable rates, while Deluxe Resorts come with a heftier price tag. Be honest about your budget from the get-go, so you can make an informed decision.
I usually allocate a bigger portion of my budget to the hotel when I'm traveling with my family. It's where we unwind after a long day at the parks. There are huge benefits to having a variety of dining options at your resort.
Location: Proximity to the Magic
Another crucial factor is the location of your hotel. The closer you are to the parks, the more convenient it is for your daily adventures. Deluxe Resorts often have prime locations near the Magic Kingdom and Epcot.
For example, staying at Disney's Contemporary Resort meant we could walk to the Magic Kingdom, which saved us time and made our mornings much more relaxed. It also meant we could easily rope drop the park.
Theme and Atmosphere: Find Your Happy Place
Each Disney Resort Hotel has its unique theme and atmosphere. Consider what resonates with your family's interests. Value Resorts offer vibrant and fun theming, while Deluxe Resorts provide a more sophisticated atmosphere.
My friend's daughter is a huge fan of Disney's Art of Animation Resort. The larger-than-life characters and colorful surroundings kept her excited throughout our stay. And, she absolutely loved swimming in the Big Blue Pool. She was beyond thrilled when she found out there was music playing under the water.
Amenities: Beyond the Room
Beyond the room, amenities can make or break your hotel choice. Take a look at what each resort offers in terms of pools, dining options, recreational activities, and transportation.
I've spent an entire afternoon at the pool area of Disney's Port Orleans Resort, enjoying the waterslides and lounging by the poolside bar. It was a fantastic break from the parks. It definitely helped that I was only a few steps away from Mickey Beniets!
Special Offers: Disney Discounts and Promotions
Keep an eye out for special offers and promotions from Disney. They often run deals like free dining plans or room discounts during certain times of the year. These can significantly impact your overall vacation budget. Check out the latest Walt Disney World promotions here.
I once snagged a great deal during Disney's "Free Dining" promotion. It made our dining expenses much more manageable.
Insider Tips
As we wrap up our hotel selection guide, here are some insider tips to keep in mind:
Use a Disney Vacation Planner: If you're feeling overwhelmed, consider enlisting the help of a Disney Vacation Planner. We have the inside scoop and can make your planning process smoother.
Book Early: Disney Resort Hotels can fill up quickly, especially during peak seasons. Booking early ensures you have a wide selection of options.
Leverage Early Entry: When staying at a Walt Disney World Resort Hotel, you get access to Early Entry, allowing you to enjoy the parks with fewer crowds.
Disney Resort Recommender: To help narrow your search try my Disney Resort Recommender to help narrow your search by a wide variety of options.
Your choice of a Disney World Resort Hotel is a crucial part of your vacation planning. Whether you opt for a Value, Moderate, Deluxe, or Vacation Club Villa, each category has its own unique charm. It's all about what suits your family's preferences and budget.
So, gear up for a magical vacation planning adventure! I hope this guide has shed some light on the wonderful world of Walt Disney World Resort Hotels and helps you make the perfect choice for your upcoming Disney World vacation. May your trip be filled with pixie dust, laughter, and unforgettable memories!
Looking To Book Your Dream Disney Vacation?