Bob Iger Speaks About "Turbocharging" Disney World Growth
Reading Time:
4
minutes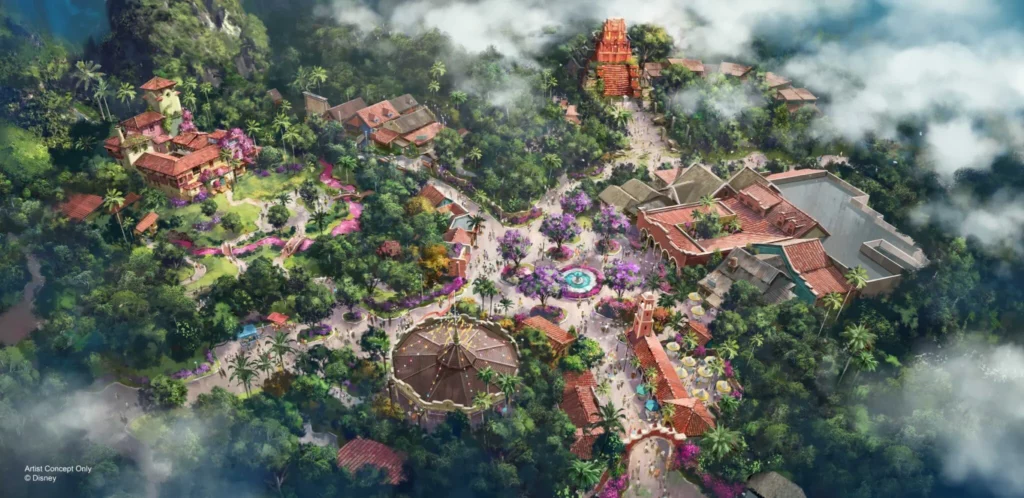 Have you ever wondered what's next for the magical world of Disney? Well, Disney CEO Bob Iger has given us a glimpse into the future, and it's all about growth, especially in their parks and experiences sector. It's an exciting time for Disney World fans!
In fiscal 2023, Disney's parks segment hit a new high with a whopping $32.5 billion in revenue. That's not just impressive; it's a record-breaking achievement, showing over 30% increase in operating income compared to last year. This growth isn't just numbers on a spreadsheet; it's a testament to the ever-evolving magic that Disney brings to its fans.
Bob Iger outlined four key areas that are crucial for Disney's continued success. These include boosting the profitability of their streaming services, transforming ESPN into a top-notch digital sports platform, enhancing the film studios' output and economics, and, most importantly for theme park lovers, turbocharging growth in their parks and experiences business. Disney isn't just resting on its laurels; they're actively pushing forward in these areas with determination and a clear vision.
Now, let's talk about the plans for Disney World. In September, Disney announced a strategy to supercharge growth in their experiences sector. This isn't just a small upgrade; we're talking about a decade-long commitment with strategic investments. With their rich collection of intellectual properties, cutting-edge technology, ample buildable land, and unmatched creativity, Disney is poised to take their park experiences to new heights. And let's not forget the strong returns they've seen on their investments so far – it's a solid foundation for future growth.
However, it's not all smooth sailing. Walt Disney World faced some challenges, like the closure of the Star Wars: Galactic Starcruiser, which impacted earnings. Add to that wage inflation and tough comparisons to last year's 50th Anniversary celebrations, and you've got a few hurdles. But Disney is undeterred. They're planning to invest a staggering $17 billion over the next 10 years. That's a bold statement of confidence in the future of Disney World. It should be noted that Bob Iger mentioned that the majority of the investment will come towards the second half of the next 10 years.
Kevin Lansberry, the interim CFO of Disney, also added some interesting details about the investments planned for the theme parks. While Josh D'Amaro, Disney Parks Chairman, has been teasing us with amazing ideas for the next decade, it turns out the big changes are going to pick up pace a bit later than we might have expected.
Here's the scoop: the major investments in Disney World are going to be more concentrated in the latter half of the next ten years. This doesn't mean things aren't happening now – far from it. We're looking at a steady growth, especially with the international parks and the Disney Cruise Line showing robust performance. But for the domestic parks, including our beloved Disney World, the growth is going to be more significant towards the end of this period. This is partly because the first half of the decade still feels the ripple effects of the 50th-anniversary celebrations and, of course, inflation.
But don't worry, Disney is all in on this plan. They're not just optimistic; they're "bullish," as Lansberry puts it. With a whopping $17 billion earmarked for Disney World over the next decade, it's clear that they're betting big on the park's future. This investment is a step above what's expected just to keep up with inflation – it's a bold move by CEO Bob Iger and the team, signaling strong confidence in the park's potential.
The overall theme parks segment is set to receive an eye-watering $60 billion over these ten years. However, it's going to be a gradual build-up. In the early years, we might see more focus on enhancing the Disney Cruise Line, with the theme park investments ramping up as we get closer to 2030.
At the recent Destination D23 event held at Disney's Contemporary Resort, Disney Parks Chairman Josh D'Amaro set high expectations for upcoming theme park projects. While many of these projects are still in the planning stages, with ongoing developments like the EPCOT overhaul consuming a significant portion of their capital expenditure and resources, the future looks bright and full of potential.
So, what's on the horizon for Disney World? Well, there are plans to completely reimagine DinoLand USA and an exciting expansion near Big Thunder Mountain in the Magic Kingdom. And let's not forget the immediate projects like the EPCOT overhaul and Tiana's Bayou Adventure. These are just the tip of the iceberg in Disney World's grand plan.
Here are a couple of articles detailing some of the potential projects we could see at Disney World:
In conclusion, Disney World isn't just growing; it's on a path to redefine what a theme park experience can be. With a clear vision, strategic investments, and a commitment to innovation, the magic of Disney World is set to reach new, unprecedented heights. For Disney fans and shareholders alike, the future looks as enchanting as the world Disney has always promised.
Looking To Book Your Dream Disney Vacation?
Meet the Author: Nate Bishop
I'm a die-hard Disney fan with 38 years of visits under my belt, having stepped into Disney World 120+ times. Proud to be a Disney Annual Passholder, a Vacation Club member since '92, a Castaway Club Member, and a runDisney enthusiast. Oh, and I've graduated from the Disney College of Knowledge. Need Disney insights or planning tips? I'm your guy!