Exciting News: Dinoland at Animal Kingdom to Get a Tropical Americas Makeover!
Reading Time:
2
minutes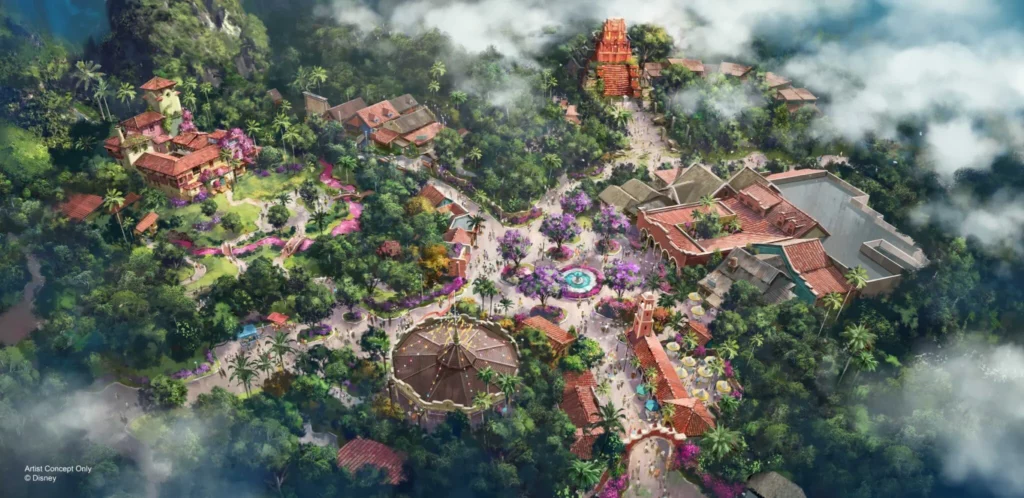 Hey there Disney fans! I've got some thrilling news straight from the heart of the Disneyverse. Get ready to embark on a brand new adventure as Disney World has just unveiled its plans to introduce a stunning Tropical Americas land to Dinoland at Animal Kingdom. Hold onto your Mickey ears, because this announcement is bound to make your inner explorer jump for joy!
So, what's the buzz all about? Well, at the recent Destination D23 2023 event, the creative minds at Walt Disney Imagineering dropped a magical bombshell. They're on a mission to transform the current Dinoland U.S.A. at Disney's Animal Kingdom Theme Park into a whole new land inspired by the mesmerizing "tropical Americas."
Now, you might be wondering, what exactly is the tropical Americas, and why should I be excited about it? Think lush rainforests, vibrant wildlife, and enchanting cultures found in the regions just north and south of the equator in the Western Hemisphere. We're talking about the northern part of South America, stretching all the way up into Central America. Get ready to immerse yourself in the beauty and mystery of these biodiverse areas, all without leaving the magic of Disney World.
But wait, there's more! Disney Imagineers are cooking up something truly special for this reimagined land. You can expect new experiences that draw inspiration from two unforgettable sources. First up is "Encanto," the Academy Award-winning masterpiece from Walt Disney Animation Studios. Who wouldn't want to step into the enchanting world of the Madrigal family and explore the magic that lies within? This beloved film is set to play a significant role in bringing the tropical Americas to life at Disney's Animal Kingdom.
And if that's not enough adventure for you, hang on to your fedora because Indiana Jones is making a thrilling return! Fans of the daring archaeologist can rejoice, as Disney is considering bringing Indiana Jones into the mix. Just imagine embarking on daring quests and unearthing hidden treasures alongside one of cinema's most iconic heroes.
While the details are still under wraps, this announcement is a testament to Disney's commitment to creating unforgettable experiences for all of us Disney enthusiasts. Whether you're a fan of heartwarming tales like "Encanto" or an adventurer at heart like Indiana Jones, the future of Disney's Animal Kingdom promises a tropical Americas land that will transport you to new heights of wonder and excitement.
So, keep your eyes peeled and your Disney ears tuned in for more updates on this exciting journey into the tropical Americas. Until then, let your imagination run wild with the endless possibilities that await in the heart of Disney World. It's going to be one wild ride, folks!
Looking To Book Your Dream Disney Vacation?