Details of The Nightmare Before Christmas Show Coming to Disney Jollywood Nights
Reading Time:
2
minutes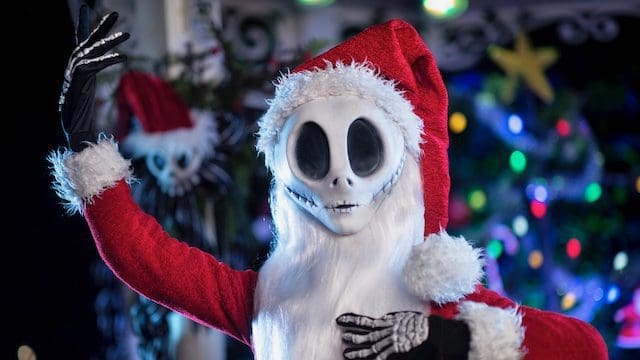 Disney fans, rejoice! A thrilling new show inspired by Tim Burton's iconic masterpiece, The Nightmare Before Christmas, is set to captivate audiences at the Hyperion Theater during the highly anticipated Disney Jollywood Nights event. Although the show remains officially unannounced, a recent audition posting has provided some intriguing details, piquing the curiosity of fans worldwide. Let's delve into the enchanting world that awaits us and explore the casting requirements for this extraordinary production.
The Unveiling
Prepare to step into a realm like no other as the Hyperion Theater undergoes a mesmerizing transformation to set the stage for a dark, dreamlike adventure. This immersive experience will follow the journey of two ardent fans as they embark on a reality-bending exploration of their favorite film, Tim Burton's The Nightmare Before Christmas. From the moment you enter, be ready to sing along to the film's iconic songs, for in this extraordinary nightmare, surprises lurk around every corner. Who knows? You might even catch a glimpse of the beloved characters Jack Skellington or the mischievous Oogie Boogie!
Synopsis
Transport yourself into a world where imagination knows no bounds. The new show, scheduled for select nights from November 11 to December 20, will come to life at Disney's Hollywood Studios, nestled within the magical Walt Disney World Resort in sunny Orlando, FL. As you take your seat in the Hyperion Theater, be prepared to be whisked away on an unforgettable journey.
Seeking Extraordinary Talent
To bring this captivating tale to life, Disney Live Entertainment is on the lookout for exceptional comedic actors who possess not only expressive physical movement but also the ability to tell a story with finesse. Two male and female presenting actors will be selected, and they should exude an immediate likability that draws the audience closer. Their comedic sensibility will add charm and laughter to the production, while their unique perspective on the world, akin to that of a child, will infuse curiosity and wonder into even the most mundane of objects. Prior experience in clowning or pantomime would be a valuable asset in this audition process.
As the anticipation builds for the unveiling of Tim Burton's The Nightmare Before Christmas show at Disney Jollywood Nights, fans are eagerly awaiting the opportunity to embark on this dark and whimsical adventure. The Hyperion Theater will be transformed into a portal where reality intertwines with fantasy, and iconic characters come to life before our very eyes. If you possess the exceptional talents sought by Disney Live Entertainment, now is the time to showcase your comedic prowess and expressive physicality. Prepare to be part of a production that will enchant audiences and leave them with unforgettable memories. Stay tuned for further updates as we count down the days to this magical experience at Disney's Hollywood Studios!