Experience Hands-Free Magic with DisneyBand+ on Multiple Disney Cruise Ships!
Reading Time:
3
minutes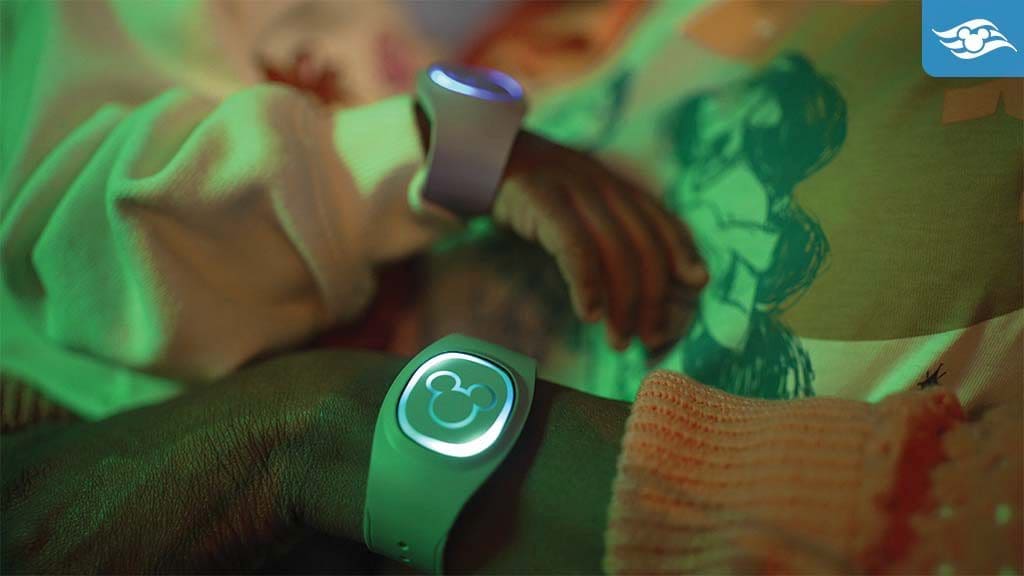 If you're setting sail on the Disney Wish or the upcoming voyage on the Disney Fantasy starting July 29th, get ready to take your cruise experience to the next level with DisneyBand+. This innovative waterproof wristband is designed to add convenience, fun, and an extra touch of magic to your Disney cruise.
What exactly is DisneyBand+? Well, it's more than just a wristband. It's your all-in-one companion for the duration of your cruise. From the moment you step foot on the ship, your DisneyBand+ is there to enhance your journey, from exploring your stateroom to charging specialty food and merchandise to the payment card on your stateroom folio, and beyond.
One of the best parts of DisneyBand+ is the exclusive designs it offers. These delightful nautical bands are available exclusively to guests sailing on a Disney cruise. So, if you want to add these unique collectibles to your Disney collection, don't miss out!
If you're already in possession of a Walt Disney World Resort or Disneyland Resort MagicBand+, you're in luck! You can use it as a DisneyBand+ during your Disney cruise, starting with the Disney Wish preview.
From the moment you arrive at the port, DisneyBand+ makes your boarding experience a breeze. Wear your band during your port arrival experience (available at US ports only) and enjoy the hands-free convenience as you make your way onto the ship. No more fumbling for documents or worrying about keeping track of belongings—just pure relaxation and excitement.
But the convenience doesn't stop there. DisneyBand+ offers hands-free ease throughout the entire ship, allowing you to fully immerse yourself in the magic without any interruptions. And when you venture ashore to Disney Castaway Cay, your band still works its wonders, making your beach day even more enjoyable.
Get ready for enchanting surprises! DisneyBand+ brings onboard magic to life with special interactions around the ship. It's like having your own personal guide, leading you to hidden gems and secret experiences that will leave you spellbound.
Aside from its magical features, DisneyBand+ is also waterproof, rechargeable, and collectible. So, you can enjoy all the water activities without worrying about your band getting damaged. And when your cruise is over, your DisneyBand+ will become a treasured keepsake, reminding you of the wonderful memories you made at sea.
If you're excited about getting your hands on a DisneyBand+, here's how you can make it happen. Visit My Reservations between 11 and 45 days before your sail date, to order your DisneyBand+. Ordering is only available once your reservation is paid in full. Hurry, though, as supplies are limited. Please note that shipping is available only to US addresses (excluding PO Boxes, APO, FPO, DPO, or any cruise ports).
To make things even better, you can save $10 on each DisneyBand+ when you purchase it before your sailing. This fantastic offer is valid for US residents only traveling on the Disney Wish starting from June 12, 2023. Make sure to place your order at least 11 days before your sailing and ensure your reservation is paid in full to take advantage of this great deal.
Don't miss out on the chance to experience a hands-free, magical adventure with DisneyBand+ on your Disney cruise. Get ready to create unforgettable memories and sail into a world of enchantment and wonder.